2016 - $10,000 Home Backyard Makeover Winner!
One of the biggest highlights at the hugely popular BC Home & Garden Show is the AMAZING Gemstone $10,000 Backyard Makeover giveaway. The winners of this years 2016 Grand Prize are John & Shannon Matyas of Langley. Obviously they were extremely excited when reached by telephone claiming they 'never win anything'. Congratulations to the both of you and we can't wait to get started in your backyard.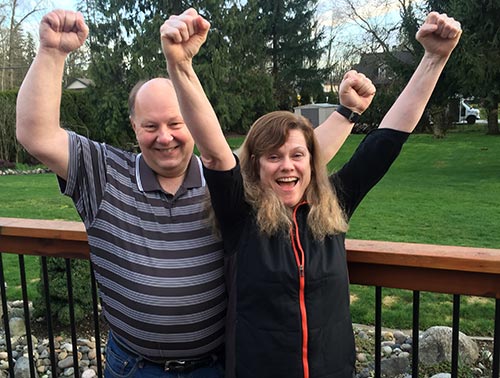 Congratulations to John and Shannon from Langley!